Innovative use of Solid Edge opens market for Melbourne manufacturer
When truck fuel tank supplier Hilton Manufacturing accepted a government initiative to install solar panels on the roof of its Dandenong plant, the company never dreamed the customised housing they designed on Solid Edge would open up an exciting new market for them.
But interest in the project, which in its first nine months has delivered a massive 35 per cent saving in energy bills, has proven an opportunity too good for this innovative manufacturer to ignore.
Innovation is the hallmark of this company, which has bucked the trend by continuing to thrive in the declining Victorian manufacturing space.
Project manager Jacques Esper explains: "In its 39 years of operation, Hilton Manufacturing has developed a reputation for creating new and sustainable markets through its innovative approach to Research and Development.
"We accepted the government's grant in order to reduce our energy bill and, in addition to the solar panels, we fitted LED lighting and variable speed compressors. We quickly realised if we were to use the solar panels to their full advantage, we needed to design housings that could not only support the panels, but allow them to rotate to follow the path of the sun. If we could achieve this, we would increase their efficiency by a further 30-40 per cent."
"We've been using Solid Edge for eight years now and we've found one of its great advantages is its versatility. From designing fuel tanks one day, the next we're using it to design our solar housing. We receive many 3D files from customers and Solid Edge allows us to easily import and edit these designs.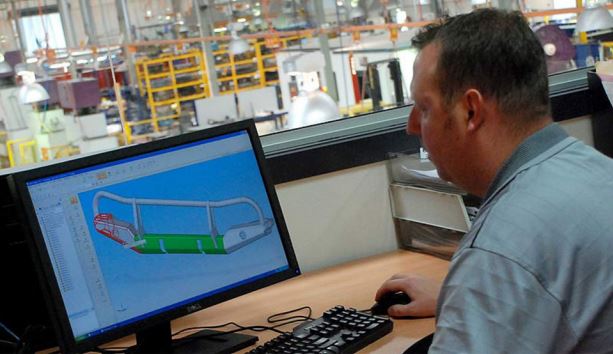 "Solid Edge enables us to test the designs before being manufactured, reducing errors and saving time. Another great advantage of Solid Edge is the cost saving it delivers between design and manufacture.
"It allows us to streamline designs, reducing the amount of material needed and make them easier and cheaper to manufacture.
"We can design the model during the day, allowing us review and refine our design process quickly and efficiently, then have the parts manufactured overnight. When we arrive at work the next morning the product is ready to go. This enables us to have 'just in time delivery' ensuring we maintain global competitiveness," Esper added.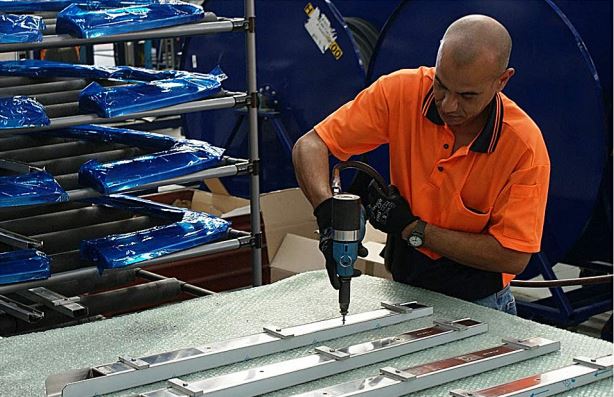 The Solar project, which won the Victorian Government's 2014 Clean Energy Award, has proven so successful that Hilton has now decided to market its customised solar housing around Australia.
Using Solid Edge, Hilton is able to simulate the weight of the design and adjust dependent on the roofs specification. This enables the manufacturer to adjust the design to suit any roof at the click of a button, something that would not have been previously possible using a 2D design system.
According to Esper, 3D design has become a necessity to ensure a lean manufacturing culture.
Hilton has made its name as a major supplier of aftermarket fuel tanks to the Australian trucking industry and is now also the preferred supplier to Volvo and Mack, Kenworth, Mercedes, Iveco and Western Star of fuel tanks and associated mounting components.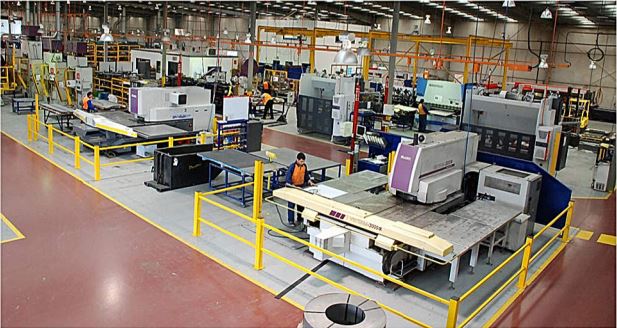 Hilton Manufacturing is a family owned business that operates from a modern factory in Dandenong, south of Melbourne and a recently opened manufacturing plant south west of Brisbane. The company supplies all of the Australian truck companies with aftermarket products and is a major supplier of its own unique line of fuel tanks via its distributor network.
Using the skills it developed for the local truck industry, Hilton has opened up an exciting export market to Tata/Daewoo in Korea, Hino, Nissan and Isuzu in Japan, Scania in Sweden and Westport in Canada.
In recent years, Hilton Manufacturing initiated a program to upgrade its equipment to enable it to offer the latest manufacturing processes to its clients. This ensures all products are made at the highest quality standard whilst keeping the manufacturing costs down.
"If it's made from steel we'll consider manufacturing it and the great advantage of using Solid Edge is we can very quickly and accurately evaluate the viability of any new products, "Esper said.
"To remain successful in the manufacturing industry you have to be able to adapt your skill sets to market requirements and Solid Edge helps us respond quickly and dynamically."