Injection Seeded Pulsed Lasers
Cutting Edge Optronics has developed a novel method for injection seeding pulsed Nd:YAG lasers.
This method provides narrow linewidth operation while being highly resistant to seeding disruptions due to environmental conditions such as vibration commonly found on multi-engine turbo-prop aircraft. CEO's APL-Series DPSS laser system's performance has been verified in vibration conditions representative of a C-130. The laser system operates at 30 Hz and can be configured for 1064 nm, 532 nm or 355 nm output.
This new method of injection seeding is less susceptible to vibration
Injection Seeded EO Q-Switched Nd:YAG
>65 mJ at 355 nm, 30 Hz
Scalable to higher laser repetition rates and output energy
Narrow linewidth of < 400 MHz
Novel method of injection seeding
Highly resistant to loss of seeding due to vibration
Tested at C-130 vibration levels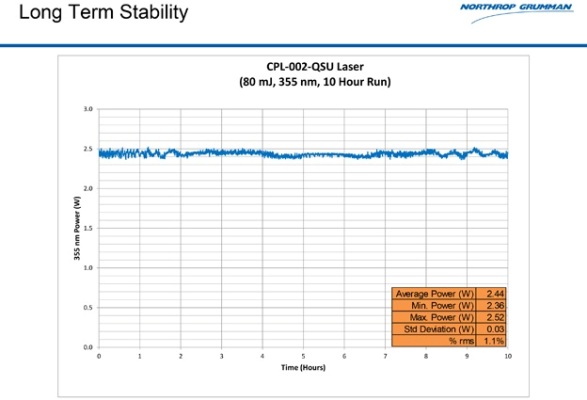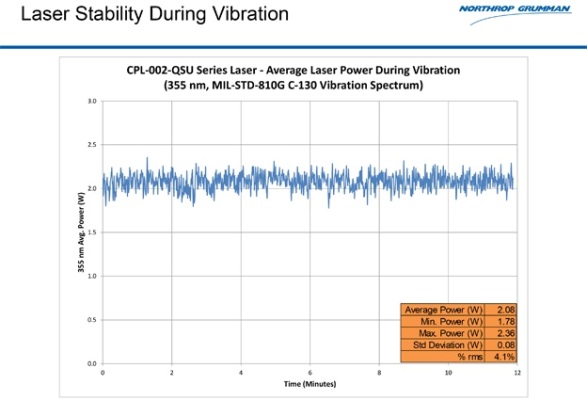 Conclusion
APL-002-QSU laser outputs > 65 mJ at 355 nm, 30 Hz
Narrow linewidth of < 400 MHz
Superior long-term stability
Long life, energy efficient diode pumping (2 yr/10,000 hr diode warranty)
Scalable to >100 Hz and higher energy
Highly resistant to seeding disruption due to vibration
This novel method of injection seeding is just one method used by CEO to produce narrow linewidth output. This method may not be ideal for all applications
Laser Diode Drivers