With an incredibly intuitive and innovative design, Flex Impact systems are a safe solution for a workplace, asset and employee protection. These barriers create a safe environment in an economical manner and the modular construction allows elements of the system to be easily positioned. Flex Impact systems are so successful they make conventional steel barriers obsolete!
A safe solution for your business!
Flex Impact systems have a range of benefits for many customers in every industry. Thanks to the unique polymer compound with built-in memory, these barriers spring back into shape when impacted by a vehicle. They do not rust, chip or dent like steel barriers, thus saving in maintenance and damage repairs, both to the barrier and to the vehicle itself. The polymer safety barrier success lies within the strong polymer composition and impact-resistant design.
Why is Flex Impact so different?
These barriers are incredibly innovative and safe. They ensure perfect protection of people, machinery, tools, goods, building assets and infrastructure, especially in places where forklift trucks or other vehicles are used often. Machine downtime and costly repairs after a collision result in unreasonable expenses. Not to mention, the adverse effects in the event of injury to persons. Flex Impact has been designed to comply with the strictest safety standards to provide the ultimate solution for Occupational Health and Safety. Check out the certified test results in our videos!
How does it work?
These barriers are highly technological and eco-friendly. They feature impact-resistant rail and post components with a unique locking mechanism and fully reinforced profiles. Tension is regulated within the locking design and the barriers are perfectly constructed with heavy-duty fasteners. Flex Impact is built from thick-walled, engineered plastic elements. In the case of high-speed collisions, the elements are so flexible they will return to their original shape.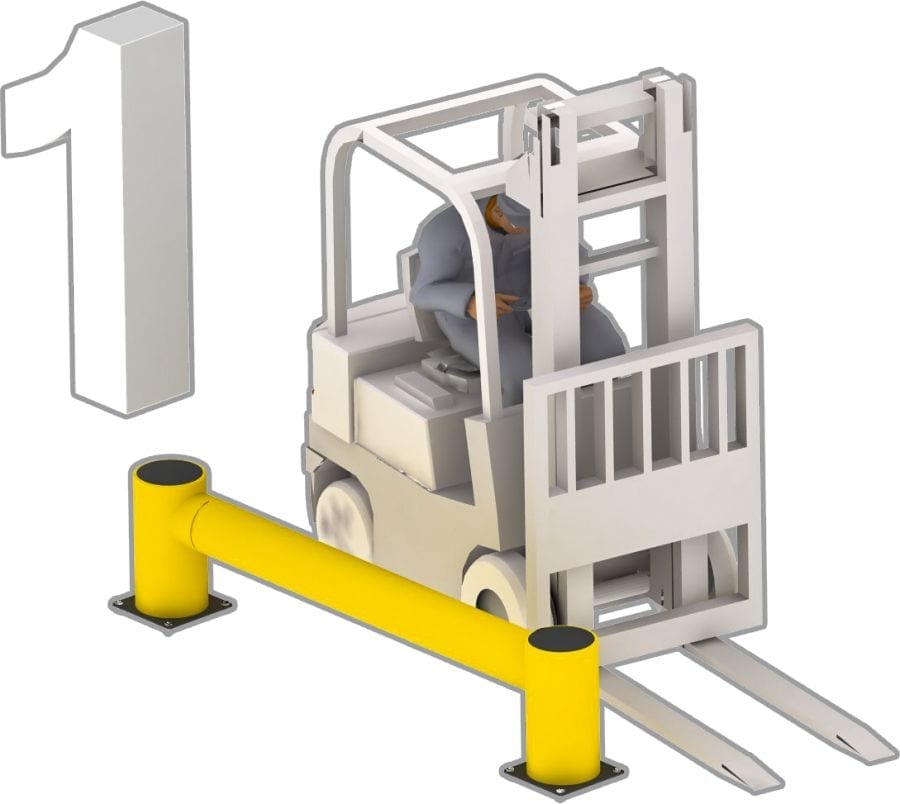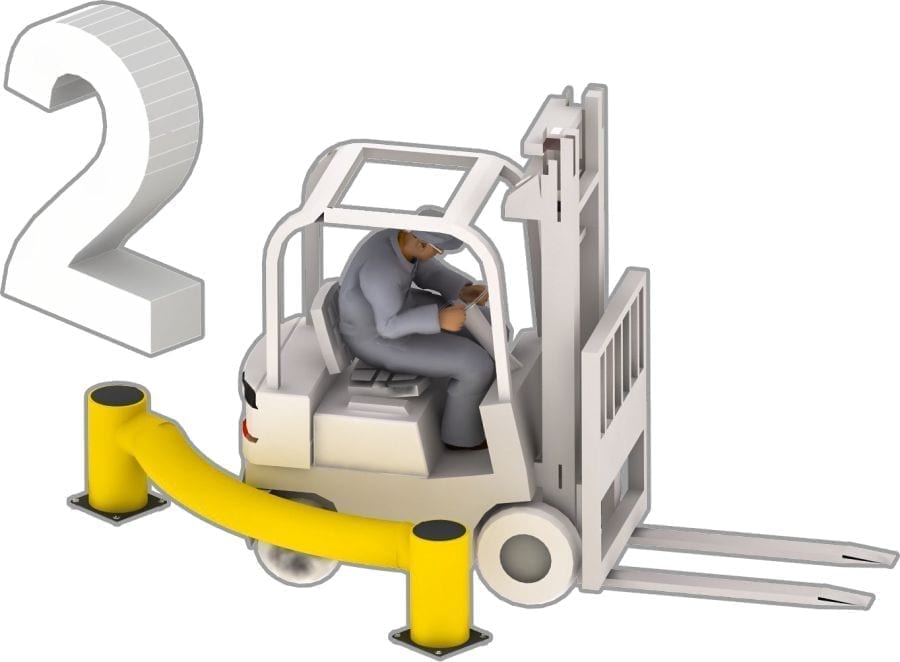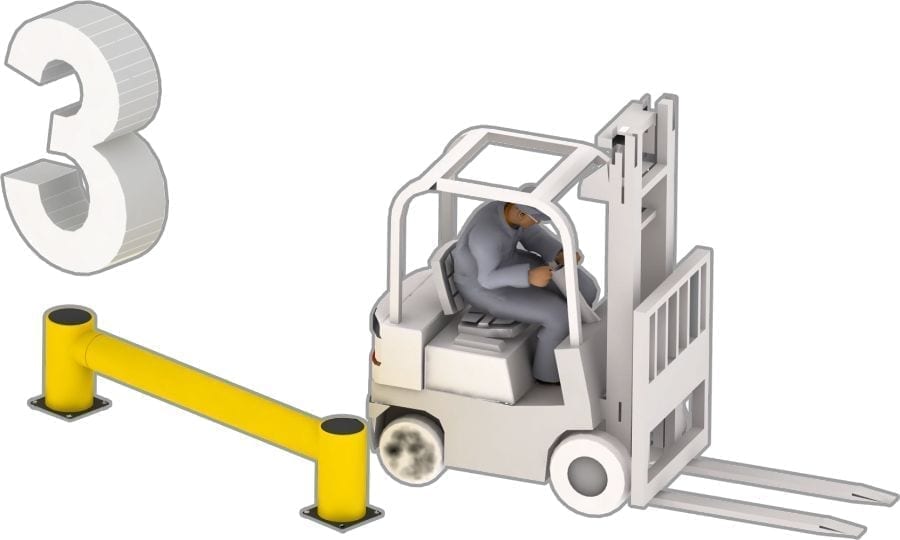 Safety first at all times…
The bright yellow design of these barriers allows pedestrians and drivers to notice boundaries at a quick glance. Repainting these systems is never required, as the systems are built from solid and extremely strong plastic with 'active memory'. They're also fully recyclable and leave a smaller environmental footprint than prehistoric steel designs.
Tested and Approved!
Flex Impact systems have undergone specialised, detailed, static and dynamic tests to ensure the product complies with the strictest safety standards. The tests are carried out at various speeds and in various positions of the construction (not just the barriers) to prove vehicles and the system are still in a safe condition after a collision. These tests have allowed developments in software to predict behaviours, load, impact, deflection, tension and other parameters for the Flex Impact range.
Invest in safety
When you invest in Flex Impact, you're investing in the safety and protection of your employees, passers-by and workplace. The pure strength of our products makes them stand out from competitors. Thanks to high standards of quality and a driving sense of innovation, Flex Impact has become a leader in barrier solutions worldwide. Our many solutions provide application-specific options to help workplaces achieve durable, efficient and effective safety systems.
Our wide range of other safety products provides comprehensive solutions for companies of all sizes and industries. 
Polymer Safety Handrails
Polymer Traffic Barriers
Traffic Barriers Plus
Traffic Barriers Mini
Polymer Bollards
RackBull
Polymer Pedestrian Safety Gates
Column Protection
Kick Rails, Wall and Kerb Barriers
FLIP Kick Rails
Polymer Rack End Barriers
Flex Impact Airport Barriers
HT Tunnel
Grill Barrier
Safety Height Limiter (Goal Post)
To contact Materials Handling Pty Ltd about Flex Impact Polymer Safety Barrier Systems use Get A Quote.